Summer 4-H Camp: July 4-7, 2023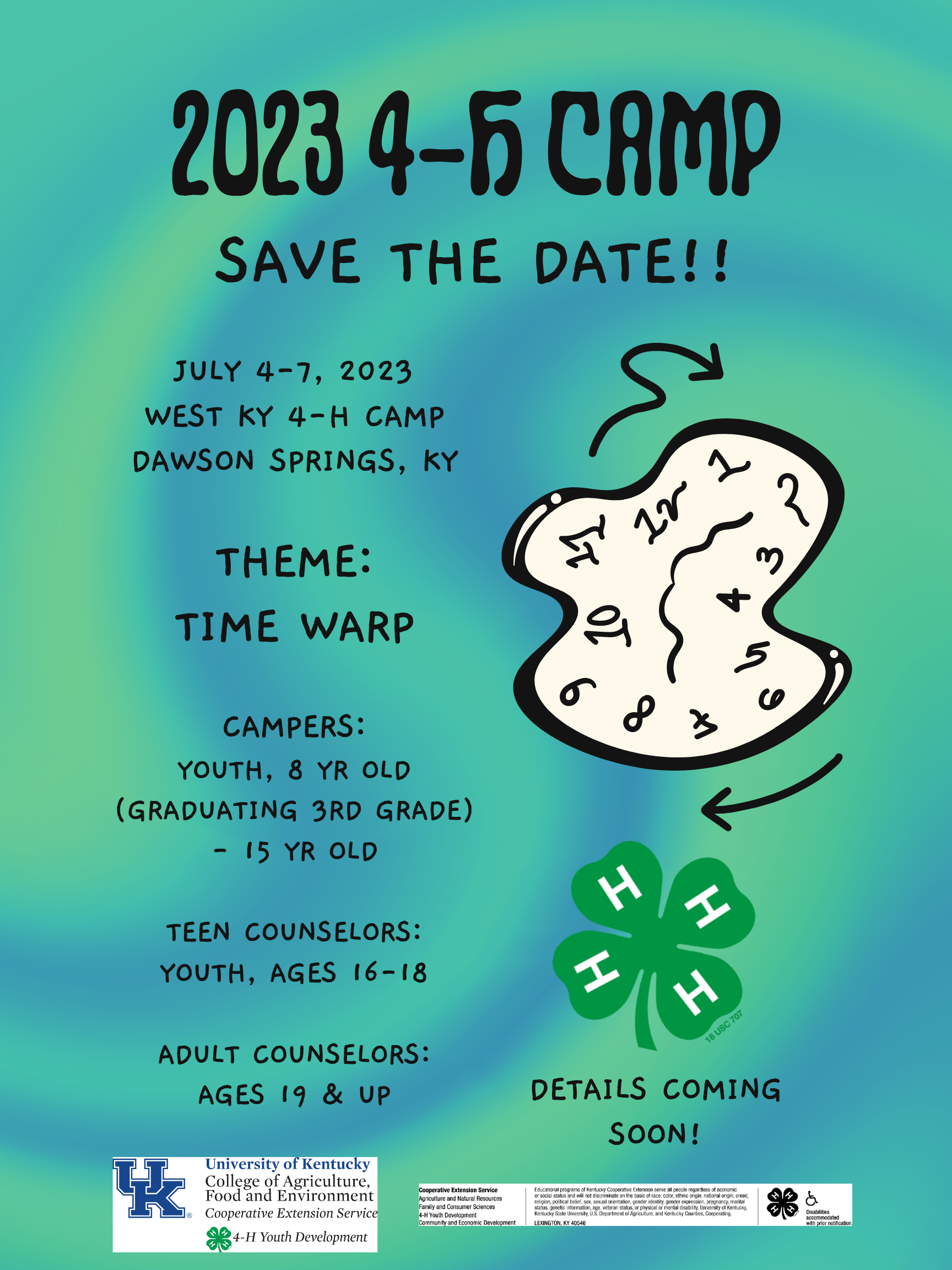 West KY 4-H Camp
600 4-H Camp Drive
Dawson Spring, KY 42408
Last Revised: Nov 3rd, 2022
Event Description
SAVE THE DATE!
 
July 4-7, 2023
2023 REGISTRATION COMING SOON!!
Campers are ages 8 (entering 4th grade in Fall 2023) - 15
Volunteer Counselors Needed - require application, background checks and in-person trainings
Teen Counselors are ages 16-18
Adult Counselors are ages 19 and up
(completion of volunteer paperwork and approval required)
Call 270-422-4958 to be added to the "I'm interested in Summer 4-H Camp" list!!